Tahir
Khorasanee
Associate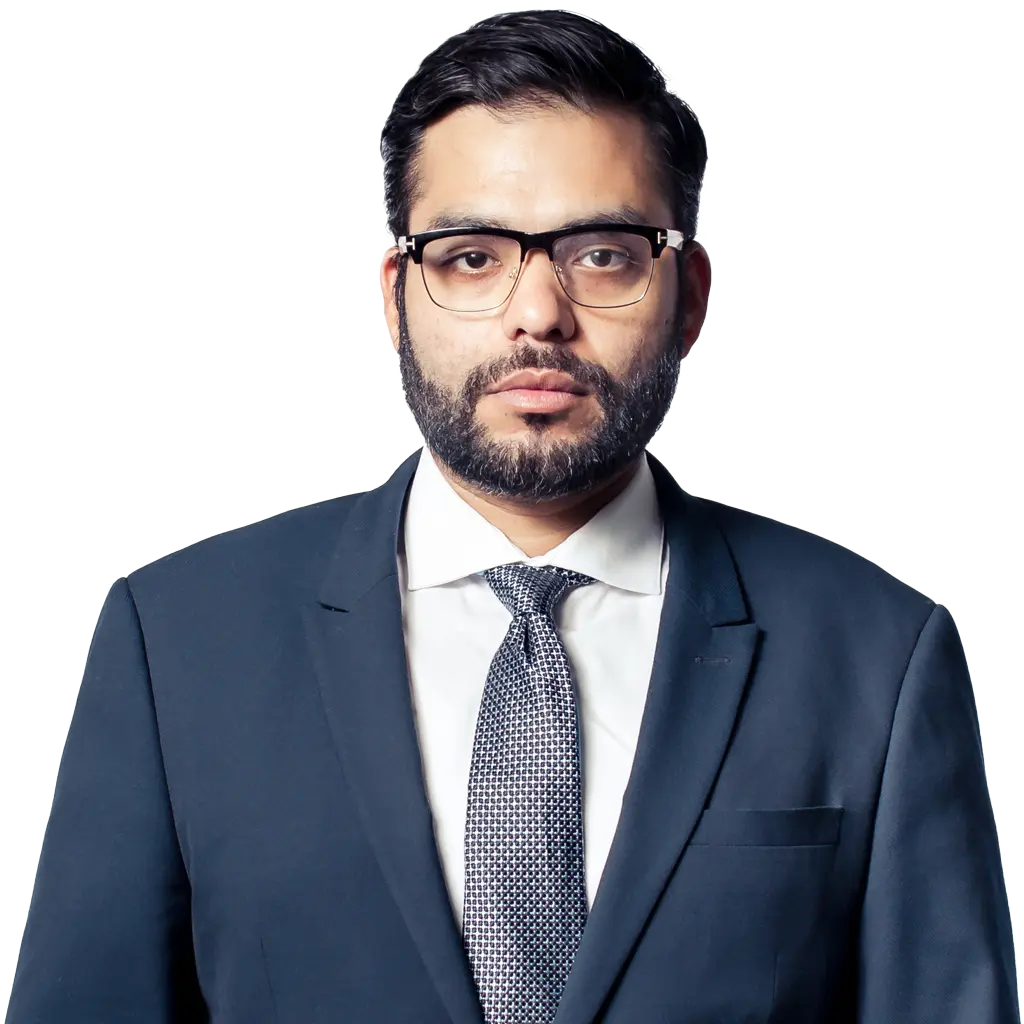 Bio
Education
Bar Admissions
Memberships
Bio
Tahir is the Vice President of the Employment Lawyers Association of Ontario and regularly advises employers in all manner of employment law issues.
Tahir's practice focuses on employment, labour and human rights disputes at all levels of court, the Human Rights Tribunal of Ontario, and the Canadian Human Rights Commission. He also practices commercial litigation. Tahir's work as an employment lawyer includes, just-cause terminations, wrongful dismissals, constructive dismissals, human rights claims, employment standards, and workers' compensation. He also advises on contractual matters, employee terminations, workplace policies, and conducts workplace investigations.
Tahir has completed a labour law certificate from Osgoode Hall Law School. He works with Mark Fryer, and together they provide the following services to both management side and union clients'
strategic collective bargaining negotiation including interest arbitrations;
Grievance arbitrations;
strike preparation, including illegal strike, labour injunction, picketing and unfair labour practice matters;
administration, interpretation and enforcement of the collective agreement;
contracting-out issues and sale of business applications;
discipline and discharge, including off-duty use and misuse of social media;
workplace safety investigations and proceedings, including with respect to workplace violence and sexual harassment, and contraventions of the occupational health and safety legislation
employment and service agreements and minimum standards compliance;
employee absenteeism programs, performance management programs and enforcement of human rights-related policies to increase service levels;
Webber motions and Duty of Fair Representation Applications; and
employment-related human right issues including harassment complaints, workplace disability and accommodation issues.
Tahir articled for a litigation boutique and was hired back for his tenacity to dig deep. He conducted a 3-week jury trial in his first year of practice. Just recently, Tahir conducted a three-day trial defending fraud allegations. Tahir has extensive experience with arguing motions, conducting examinations for discoveries and pre-trials.
Tahir has graduated with a Masters in Law from Osgoode Hall Law School, specializing in civil litigation and dispute resolution. Upon graduation from law school, Tahir won a leadership award for his involvement in extra-curricular activities including moot court competitions, both at the law school and international level. Tahir has completed his Bachelors in Economics at York University and graduated with honours. Tahir has previous experience working in the financial services industry; he understands numbers and always has one eye on his client's bottom line.
He is a member of the Ontario Bar Association Council, the past Chair of its Young Lawyers Division and the Continuing Professional Development Liaison for its Labour and Employment Section. He was previously the vice chair and regional representative of the Young Lawyers Division, a newsletter editor of the Alternate Dispute Resolution section and a newsletter editor of the Constitutional, Civil Liberties and Human Rights section of the Ontario Bar Association.
Education
York University, B.A. (Honours) in Economics
York University (Osgoode Hall Law School), LL.M.
Osgoode Hall Law School, Labour Law Certificate
Bar Admissions
Law Society of Ontario, 2018
Memberships
Employment Lawyers Association of Ontario, Vice President
Ontario Bar Association, Continuing Professional Development Liaison for the Labour and Employment Section
The Advocates' Society, Member